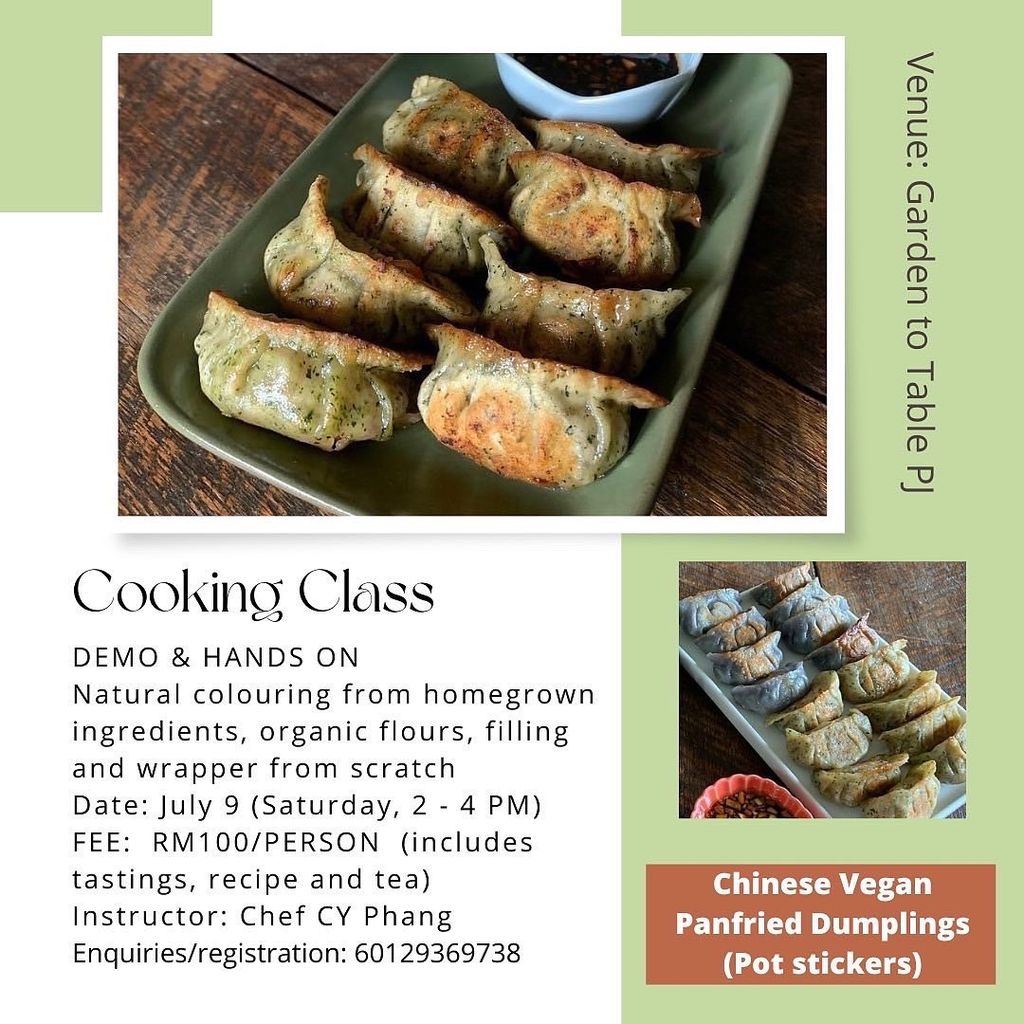 Cooking Class - Chinese vegan panfried dumplings
In this class, learn how to make colourful Chinese vegan pot stickers/panfried dumplings using natural colourings from ingredients you can grow yourself. The natural colourings not only make the pot stickers look more beautiful and colourful, but also add nutrients to your meal.

We will make two different colours for the pot sticker wrapper - green and blue, with a vegan filling (sengkuang/jicama, French bean, ginger, carrot, mushroom). You will learn hands on, so you can experience the joy and techniques of making them from scratch, from mixing the dough, preparing the fillings to pleating the pastry skin. Not just only that, we will show you how to grow the ingredients for the natural colourings, subject to the availability of time. You will get to cook and enjoy these beautiful and delicious dumplings at the end of the class.

Date: July 9 (Saturday, 2 - 4 PM)
FEE: RM100/PERSON (includes tastings, recipe and tea)
Instructor: Chef CY Phang
Enquiries/registration: 60129369738

Please PM or call/whatsapp us (012-9369738 or 03-79325369) for payment details and to register for this cooking class.
---