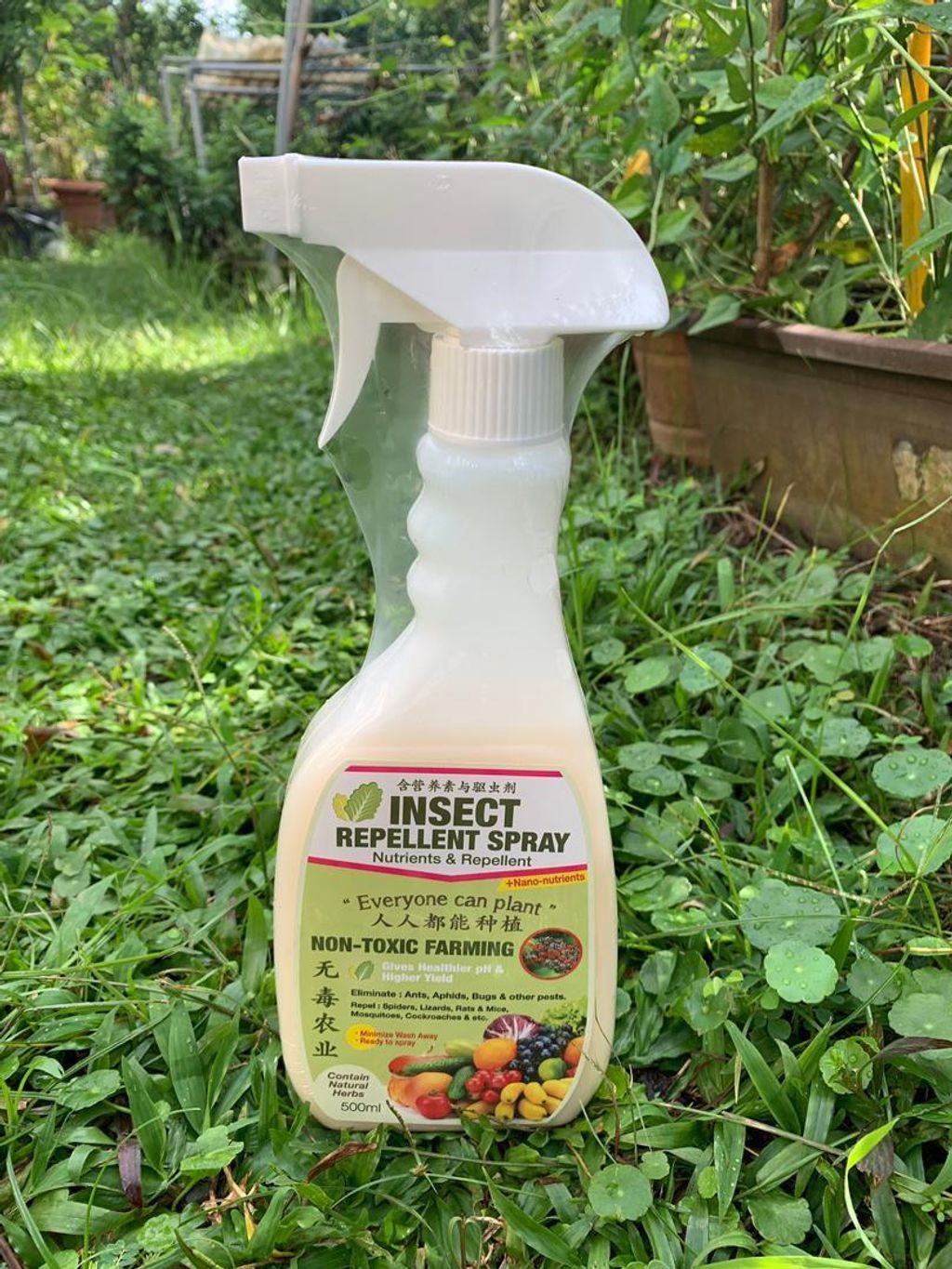 Insect Repellent Spray (Nutrients & Repellent)
A waterbased agriculture insect repellent with natural herbs that effectively repels most of the pests and insects in the farm. It also contains nutrients for the plants.
Eliminates: Ants, Aphids, Bugs and other pests.
Repels: Spiders, Lizards, Rats & Mice, Mosquitoes. Cockroaches, & etc.
Non-toxic farming. Bottle can be re-use for mixing Agri NR3, Agri NR4 & Bubble Gum.
Size: 500ml
---