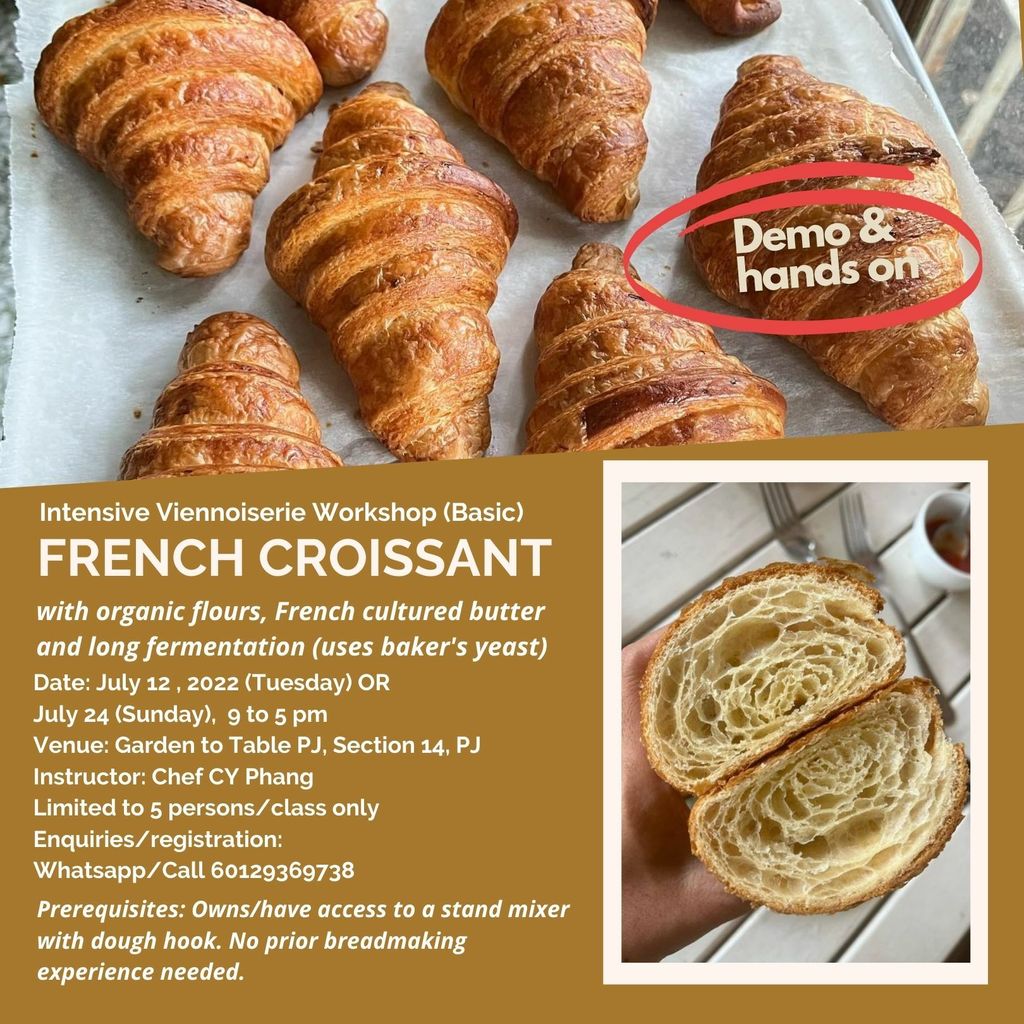 French Croissant Workshop (Intensive Viennoiserie Workshop (Basic))
In this workshop, you will learn to make French classic croissant from scratch in a hot humid environment, from selecting the right ingredients, mixing the dough, to laminating butter with the dough, proofing, shaping and baking, and how to create croissants that are buttery, flaky, umami packed, flavourful, and good keeping and reheating qualities.

This is a basic class and therefore no prior experience of baking is needed, but you do need to own or have access to a stand mixer with dough hook for you to make them at home.

This current formula uses baker's yeast as the leavening agent, which you will get to make hands-on, but we will demonstrate another formula incorporating sourdough starter for comparision of flavours, texture and aroma. Under Chef CY Phang's guidance, croissant making at home is no longer a daunting process!

Refreshments, and lunch is included in the fee. Limited to 5 pax only.

Date: July 12 , 2022 (Tuesday) OR
July 24 (Sunday), 9 to 5 pm
Venue: Garden to Table PJ, Section 14, PJ
Instructor: Chef CY Phang

Please DM or whatsapp 60129369738 for any enquiries or to register.
---